On May 13th, MediaTek released a new Dimensity 5G chip, Dimensity 900. In addition to network links, energy saving and low consumption, and image technology upgrades, this chip has also planted some eggs that hit the high-end market.
Significant upgrade of core and image
The Dimensity 900 brought this time still uses an eight-core CPU architecture design, but replaced with the flagship Arm Cortex-A78 core, with two large cores up to 2.4GHz. Arm Mali-G68 GPU has the advanced technology of Mali-G88, which greatly improves the graphics processing performance.
From the perspective of baseband and manufacturing process, Dimensity 900 is manufactured based on TSMC's 6nm process. Compared with the Dimensity 820 and Dimensity 800 of the 7nm process, the power consumption is reduced by 8%. This also means that while mid-range machines have higher performance, they also have the possibility of "towards thin and light" development.
In terms of network, MediaTek's advantage in 2020 is continued: 5G dual card standby. Both cards support 5G SA independent networking / NSA non-independent networking, and support 5G Sub-6GHz full frequency band and 5G dual carrier aggregation technology, which can achieve up to 120MHz spectrum bandwidth. Combined with MediaTek 5G UltraSave power-saving technology, it can further reduce the power consumption of 5G communication and extend the endurance of the terminal.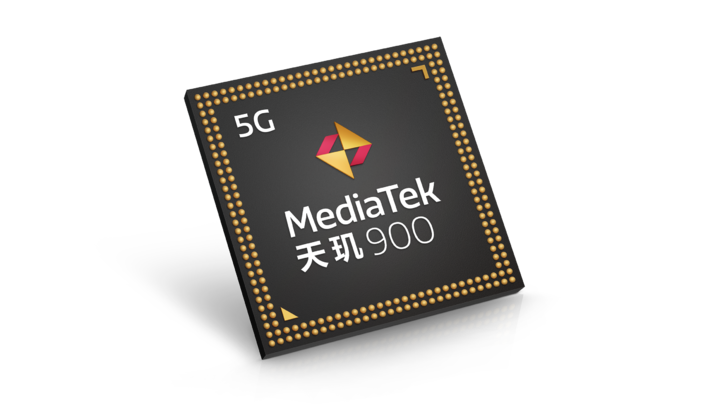 In addition to the core and network, Dimensity 900 also brings a flagship image experience:
Image creation: Supports MediaTek Imagiq 5.0 image processing technology, exclusive hardware-level 4K HDR recording engine, capable of 3D noise reduction (3DNR) and multi-frame noise reduction (MFNR), and supports up to 108 million pixel four-camera combination.
Ai camera: Equipped with MediaTek's third-generation APU, with floating-point accuracy for INT8, INT16 and FP16 operations, and supports AI white balance, AI autofocus and other functions.
Video quality: The chip-level MediaTek MiraVision image quality engine enhances SDR video to a display effect close to HDR. HDR10 is upgraded to HDR10+ and supports HDR10+ real-time image quality enhancement.
The market expects more than mid-range machines
From the perspective of upgrade parameters, Dimensity 900 can be regarded as a minor upgrade of Dimensity 820. However, as a successor to Dimensity 800 last year, Dimensity 900 bears the aura of "future (probably) first place" in mid-range chips, and looks forward to continuing to rise. After all, the Dimensity 800 series has achieved good results in 2020.
According to a data report released by the market research organization Omdia, MediaTek's mobile phone chip shipments in 2020 will be 352 million, with a global market share of 27%. For the first time, it overtook Qualcomm and became the world's largest mobile phone chip supplier.
Behind this success, the Dimensity 800, Dimensity 800 U, Dimensity 820 and other products in the mid-end 5G smartphone market are indispensable. High performance and price advantage at the same time. Stabilized the proportion of the thousand yuan machine market.
MediaTek revealed that terminal equipment equipped with Dimensity 900 will be available globally in the second quarter of 2021. However, some media said before that the OPPO Reno6 series has already used this processor, and the price is estimated to be around 2500. If the Dimensity series has been able to maintain its high-performance and low-price advantages, the market performance of Dimensity 900 this year should have no small impact on Qualcomm.
Looking back at the Dimensity 900 released this time, MediaTek also secretly buried an easter egg on this processor. The official website introduces:
"Dimensity 900 is the only mobile chip of its kind that can flexibly support leading memory and storage standards without having to redesign the platform."
It can also be seen from the flexible choice of memory that MediaTek's expectations of the Dimensity 900 are not the same as those of the Dimensity 800. It is as simple as focusing on the 1,000 yuan machine market. Dimensity 900 adapts to LPDDR5 or LPDDR4X memory, and the flexible design of UFS 3.1 or UFS 2.2 storage not only allows the fluency of mid-range phones to be comparable to the experience of flagship phones, but it also draws out the scope of adaptation in the mid-to-high-end phone market. Less location.