The QQ mailbox is at the bottom of the contempt chain, probably because it uses the QQ number as the user name, so that the recipient never knows who sent the email.
But in addition to this point, QQ mailboxes are very good in terms of size and filtering functions in China. After all, it was created by Foxmail developer Zhang Xiaolong.
Moreover, the most criticized "digital username" can actually be changed! Next, Mr. A will tell you how to use QQ mailbox elegantly.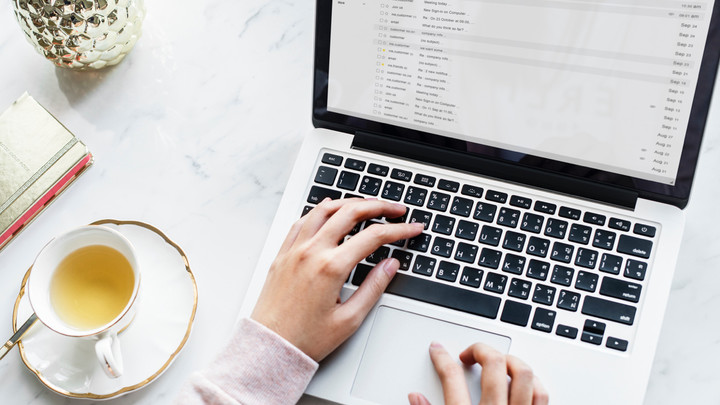 These 4 hidden settings make your QQ mailbox more useful | Useful functions | Ai Faner
Lazy Directory
Apply for English QQ mailbox
Link QQ mailbox and Foxmail
Receive "other mail" in QQ mailbox
How to log in to the QQ mailbox on a third-party client
Apply for English QQ mailbox
The first thing to be solved is the problem that the QQ mailbox uses the QQ number as the user name.
After logging in to the QQ mailbox, click "Settings" at the top, and select "Account" in the new interface. Pull down to see the "Email account" column.
Click "Register @qq.com English Account" to enter the registration process. After completing the registration according to the prompts, an interface will appear to remind you that you have succeeded. Here you can set the QQ mailbox of English users as the default mailing account.
Back to the main interface again, you will find that the email account at the top has changed from the original digital email to an English email. At this time, no matter which email the other party sent to you, you can receive it, but when you reply At the time, the email user name viewed by the other party is an English email address to avoid the embarrassment of "don't know who the sender is".
If you really hate digital mailboxes, you can also select "Close Digital Account" in "Settings"-"Accounts". After performing this operation, your digital mailbox will only receive emails from contacts, and will not receive all other emails including system emails such as password reset.
However, AppSo here does not recommend that you turn off the digital mailbox. In some situations that are not convenient for writing, such as when making a call, the digital mailbox is actually easier to identify than the English mailbox.
In addition, Mr. A strongly recommends that you set an independent password for your mailbox. Since the login password of the QQ mailbox is the QQ login password by default, it is not safe in some cases. For example, once your QQ is stolen, the content of the mailbox will also be easily obtained by the thief.
The setting method is also very simple, as long as you click "Set an independent password" in "Settings"-"Account"-"Account Security", you can get another insurance for your mailbox.
Link QQ mailbox and Foxmail
Feel that even if the QQ mailbox is changed to an English user name, it is still not "high and big" enough? Then you can use Foxmail!
On March 16, 2005, Tencent formally acquired Foxmail, and its founder Zhang Xiaolong also became the head of the QQ mailbox team. Therefore, when you have a QQ mailbox, you can naturally get Foxmail at will, and these two mailboxes can be completely interoperable.
▲ Zhang Xiaolong, founder of Foxmail and current head of WeChat business group
Just like registering an English mailbox, it is also in the "Settings"-"Account"-"Email Account" column, click "Register foxmail.com Email Account" and follow the prompts to complete the registration. A Jun recommends that you choose the same English user name as the QQ English mailbox when registering Foxmail, which is more convenient to remember.
After completing the registration, just change to foxmail.com in "Email Account"-"Default Mailing Account". After that, you will be able to receive all emails sent to the QQ mailbox digital account, English account and Foxmail , But the Foxmail mailbox will be displayed when replying.
Receive "other mail" in QQ mailbox
In addition to QQ mailboxes, you may have registered many other mailboxes, so is there a way to manage these mailboxes in one place?
There is a function of receiving "other mailboxes" in the QQ mailbox just to solve this problem. By setting, you can send and receive emails from any other mailboxes with POP function in your QQ mailbox, such as NetEase's 126, 163 mailbox, Yahoo mailbox and Gmail, etc., and you can set up to 30 "other mailboxes".
First, you need to open the POP protocol in the settings of other mailboxes, and then enter the mailbox name and password in the "Settings"-"Other mailboxes" of the QQ mailbox and verify it.
After the verification is successful, you can also set up some details of sending and receiving. It should be noted that if you have a lot of emails in your original mailbox, it may take a long time to receive all the emails. If it is not an important email, you can choose "Receive only the emails in the last 7 days".
After the setting is completed, you can see the neatly arranged non-QQ mailboxes in the "Other Mailboxes" on the sidebar.
How to log in to the QQ mailbox on a third-party client
Okay, the problem on the PC side is solved, what about the mobile side? Many people have responded that, except for the QQ mailbox app, if you want to send and receive QQ mailbox emails in other mailbox apps, you will be reminded of the error every time, and you can't add it.
In fact, since many email apps on mobile phones use the IMAP service, you need to set it up manually. Next, Mr. A will take the "Mailbox" app that comes with iOS as an example to show you how to add it.
Open "Settings"-"Passwords and Accounts"-"Add Account" and select the QQ mailbox, and fill in information other than "Password".+
Why not fill in the password? Because the password here is not the password we usually use to log in on the computer, but an "authorization code". To obtain this authorization code, you need to log in to your QQ mailbox on your computer, go to "Settings"-"Account"-"POP3/IMAP/SMTP/Exchange/CardDAV/CalDAV Service", and turn on "MAP/SMTP Service".
After opening, click "Generate Authorization Code" in the yellow box, and it will prompt you to send a specified SMS to a number. After sending the SMS on the mobile phone, click "I have sent" on the computer, and the page will pop up An authorization code, fill in the authorization code in the password field of the "Mailbox" app, and click Submit to add it successfully.
This authorization code is actually a bit like the mobile phone verification code we usually register and fill in. It has a certain timeliness, so there is no need to remember it.
How about it, you will have 3 mailboxes after an article, and you can even apply for another mailbox with a mobile phone number as the user name, that's 4.
Including common and convenient digital accounts in the voice environment, self-use English accounts, business and other serious scenarios such as Foxmail, which is never degraded, and all these accounts can communicate with each other at will. Is this not convenient enough?
The QQ mailbox is so easy to use, let's use it after reading it!